The long-expected clash between the Federal Reserve and the White House over interest rate policy kept getting postponed over the past year. The stock market climbed, the economy grew, and nothing the Fed did dampened the animal spirits. President Trump got along famously with Fed Chair Janet Yellen.
That calm is emphatically over. Investors have come to believe that the Fed, under new leadership, is serious about raising rates to prevent inflationary overheating of the economy—and they're scrambling to avoid the fallout.
The S&P 500 fell 2 percent on Feb. 2 and 4 percent the next session after the U.S. Bureau of Labor Statistics reported that average hourly earnings for all employees rose 2.9 percent in January compared with the same month last year—the most since 2009. The strong wage growth raised the likelihood that the Fed will be more aggressive in combating inflation.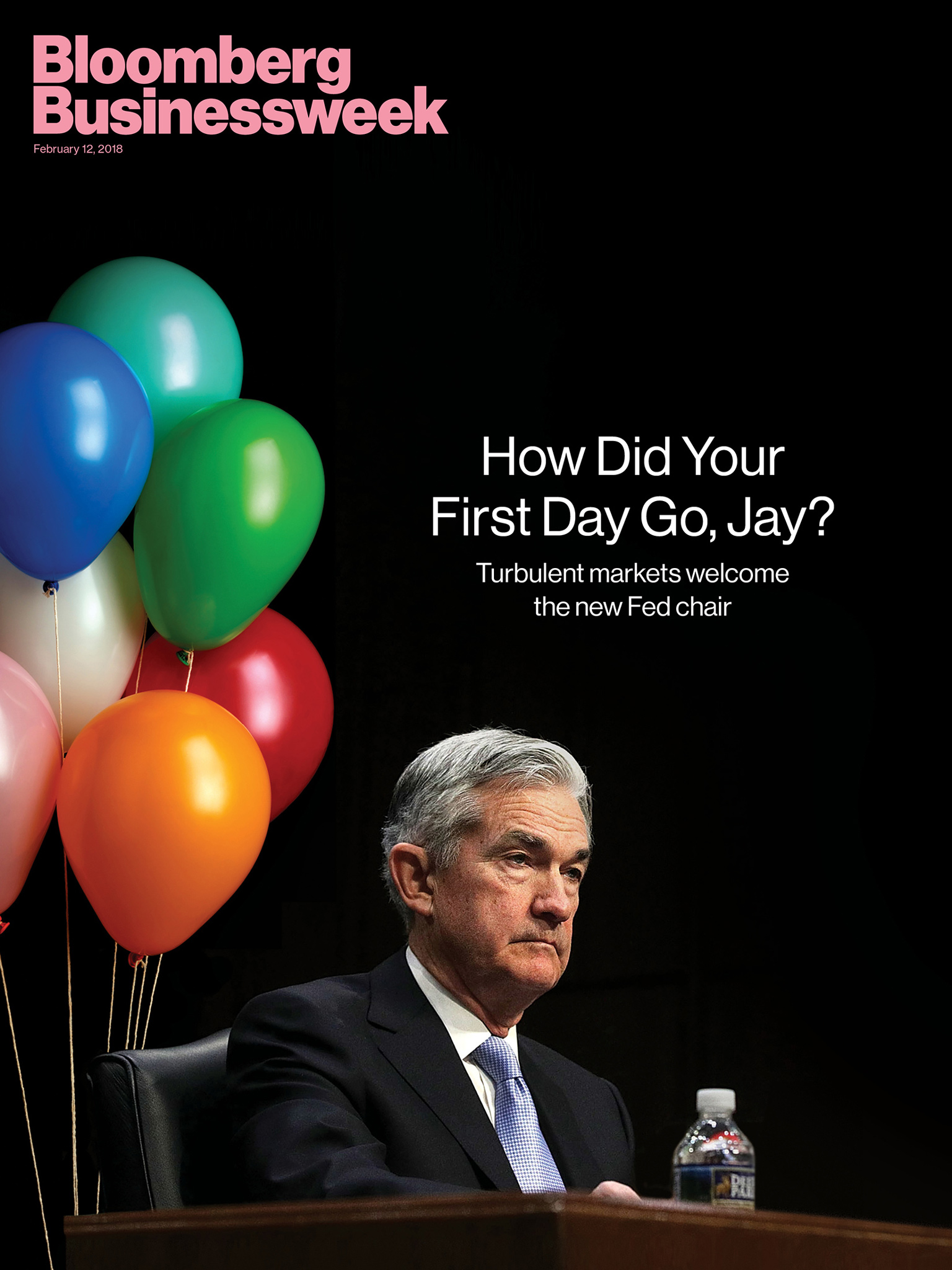 President Trump can't brush off stocks' plunge after repeatedly citing their rise as a validation of his presidency. He bragged (correctly) in his State of the Union address on Jan. 30 that "the stock market has smashed one record after another, gaining $8 trillion in value" since he was elected. On Feb. 7, Trump tweeted that the market's fall was a "big mistake" because "we have so much good (great) news about the economy!"
If this turns out to be more than a shudder, Trump may start looking for someone to blame. And that someone could be Jerome "Jay" Powell, who was sworn in as Fed chairman on Feb. 5. The Fed is an independent institution, but Powell still must answer to Congress, which in turn heeds the president. "I don't think the Fed lives in fear of the White House by any means, but I think they have a certain amount of fear or respect for Congress—and Trump appears to have a great deal of sway over Congress," says Adam Posen, a former Bank of England policymaker who is president of the Peterson Institute for International Economics.
Trump wouldn't be the first president to pressure a Fed chief to keep interest rates low. Lyndon Johnson leaned on William McChesney Martin in 1965 without success; Richard Nixon successfully pressured Martin's successor, Arthur Burns, to cut rates in 1971. Burns's overly easy monetary policy led to high inflation. Posen says he doesn't think the Fed will need to raise rates enough to bring tensions with Trump to a head. But if the president does get displeased, he almost certainly won't hold his tongue. "We could suddenly see tweets about Jay Powell in the middle of the night," Harvard economist Kenneth Rogoff said in a Jan. 24 interview on Bloomberg Television.
This is shaping up as the first skirmish of a dawning era that could be christened "The End of Easy Money." Financing costs plunged in the wake of the financial crisis as major central banks slashed key short-term rates to zero or less to combat the global recession that followed. Many also bought bonds to drive down long-term rates. The Fed is the first central bank to start normalizing policy because the U.S. economy recovered soonest. Other central bankers are watching the American experiment closely for tips on what to do when it's their turn to raise rates, though tradition prevents them from commenting on a peer bank's performance.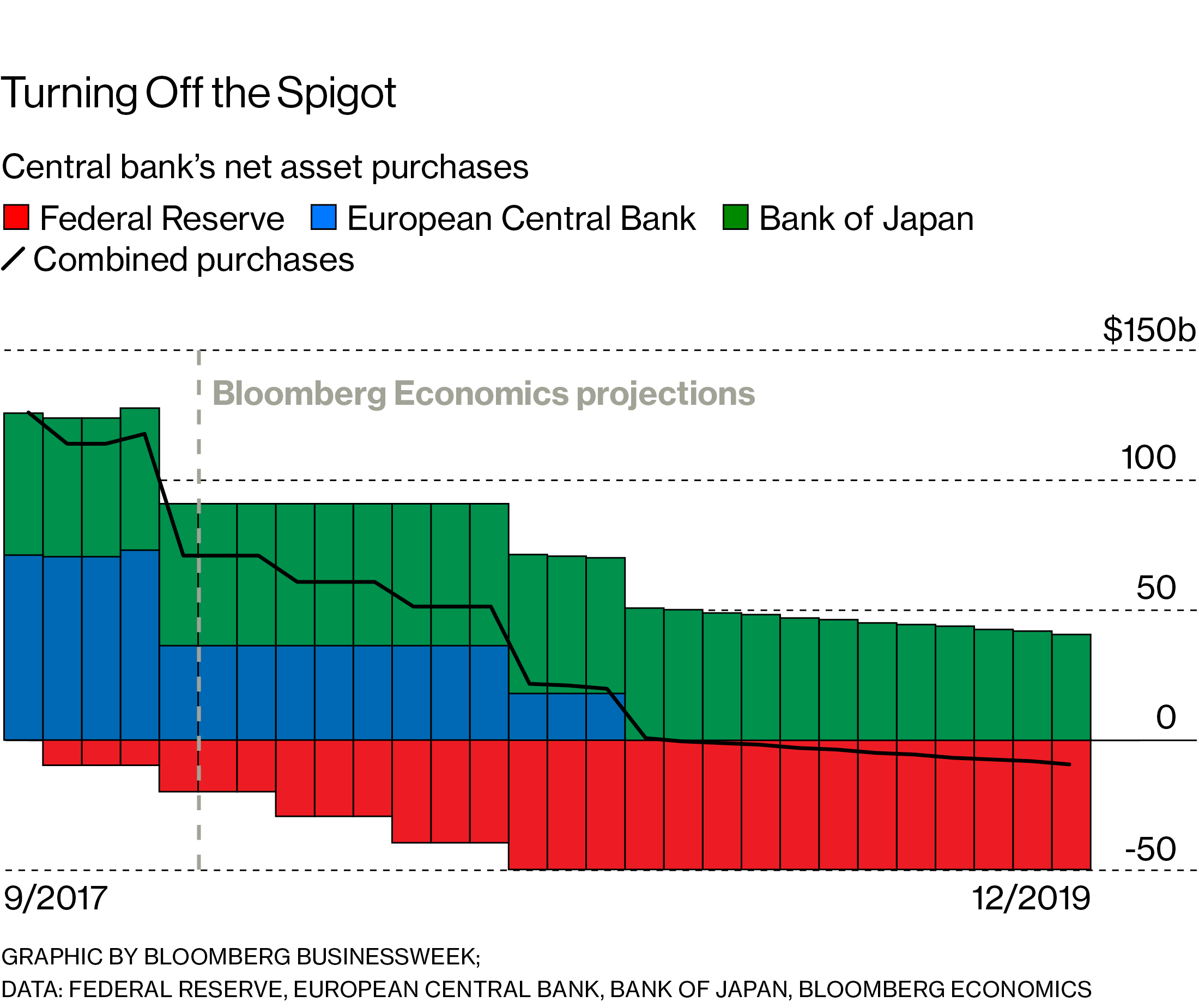 The tax cut that was the capstone of Trump's first year in office is revving up an economy that's already at or near full employment. Unless the stock market turmoil cools things off, the tax cuts could induce the Fed to speed up rate hikes—thwarting the very growth spurt that Trump is determined to achieve.
The Fed and Trump have different views of how fast the U.S. economy can expand without overheating. The Fed's latest projection for the longer-run growth rate is just 1.8 percent to 1.9 percent. Trump told reporters at a Cabinet meeting in December, "I see no reason why we don't go to 4 percent, 5 percent, and even 6 percent."
Yellen's interest rate increases never irritated Trump because investors shrugged them off. Money for spending or investment is actually easier to get now than it was when the Fed began hiking at the end of 2015, according to the Bloomberg U.S. Financial Conditions Index.
Investors aren't shrugging anymore. Since September, traders in federal funds futures have upped their estimate for where the funds rate will be in two years a full percentage point, to 2.4 percent. The yield on 10-year Treasury notes is up from 2 percent in September to 2.8 percent on Feb. 6. If rates keep rising, Republicans could attack the Fed for playing politics in midterm elections.
Powell, a Republican, is a Princeton- and Georgetown Law-educated lawyer with experience both in government and on Wall Street. He worked at the U.S. Department of the Treasury under President George H.W. Bush; was named a partner at the buyout firm the Carlyle Group; was a visiting scholar at the Bipartisan Policy Center think tank; and was nominated to the Fed Board of Governors by President Obama in 2011. He turned 65 on Feb. 4, a day before his new job.
Signs are, he can handle the stress. He was a cool hand at Treasury dealing with the 1991 failure of the Bank of New England and a Treasury bond bid-rigging scandal at Salomon Brothers that year. In 2011, at the Bipartisan Policy Center, he warned fellow Republicans not to let the U.S. default by failing to raise the debt ceiling. "I don't think he's inclined to be irresponsible just to support the president," says Julia Coronado, a former Fed staffer who is founder and president of MacroPolicy Perspectives LLC, a New York consulting firm.
Powell may need all the backbone he has. "I'm worried about the pressures to politicize the Fed. There's lots of temptation to do that from both the left and the right," says Charles Plosser, former president of the Federal Reserve Bank of Philadelphia. "I think it's going to get stronger." —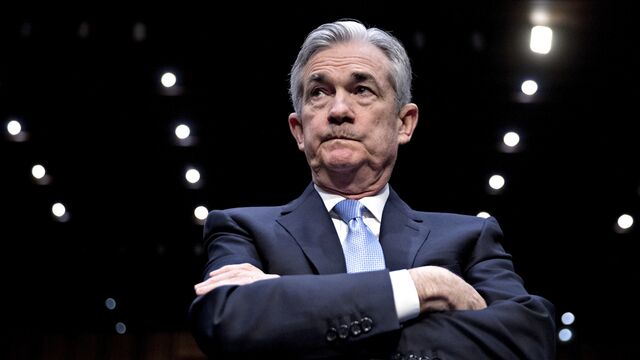 BOTTOM LINE –
Trump quit criticizing Janet Yellen when the Fed's rate hikes didn't pinch. But her successor, Jay Powell, could be in for rough treatment if tightening gets in the way of growth.
More From this publisher : HERE ; This post was curated using : TrendingTraffic